Support the Coddington Road Community Center
Coddington Road Community Center is a nonprofit organization dedicated to supporting families by providing children and youth with exceptional care in a warm, accepting, and safe environment.  We are committed to providing enriching educational experiences in which children learn to carry out responsibilities, make decisions, express themselves creatively, and discover friendships.  In partnership with Coddington staff, families and members of the community, we strive to help children realize their authentic selves.
Coddington Road Community Center serves over 400 children and families annually.  We also provide approximately $45,000 annually in scholarships to help make our programs accessible for all.  Your support helps us and is greatly appreciated.
Volunteer Opportunities
The Coddington Road Com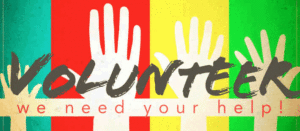 munity Center is focused on expanding our community programs. In addition to the Fall Festival, we envision a community center with monthly community gatherings and events. The success of these programs depend on wonderful volunteers; volunteers just like you! Students, middle school aged up, as well as members of the community are encouraged to volunteer at Coddington Road Community Center. Volunteer responsibilities vary from event-to-event; however, you can be assured that you will have a memorable experience.
All volunteer work will be verified by Coddington staff. Successful tracking of volunteer work is important, as it is a wonderful and unique addition to job applications, scholarship applications, as well as National Honor Society applications. For more information on how you can volunteer at the Coddington Road Community Center, please email jenniferd@coddingtonroad.org or call (607) 277-1434.  Online volunteer sign-up.
Coddington Road Community Center
920 Coddington Road, Ithaca, NY 14850
Phone: 607-277-1434 | Fax: 607-277-8873
Email: crcc@coddingtonroad.org