Camp Coddington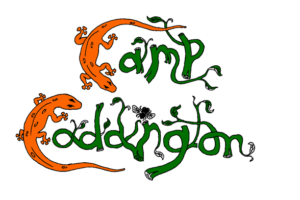 Camp Coddington is an outdoor summer camp located on 12 acres of beautiful woodland. We promote a family atmosphere with children of different ages mixing for activities based on interest and choice. We provide a schedule of structured activities in a wide variety of areas, as well as opportunities for children to participate in self-directed play within supervised boundaries. Our weekly themes encourage and support imaginative play, and value creativity. The Coddington Road Community Center keeps summer fun and adventurous with Camp Coddington!
General Information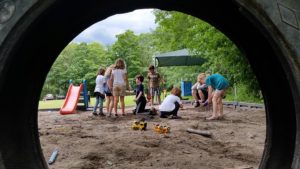 Camp Coddington is open to children entering Kindergarten through 9th grade. We also run Counselor-in-Training and Junior Counselor programs for adolescents 14 to 17 years old (click here for more information). Our campers are assigned by grade to a campsite at one of our outdoor pavilions. The sites are used for roll calls, snack, shelter, and special site meetings or activities.  Camp Coddington maintains a ratio of at least 1 counselor per 12 campers.  Their role is to guide, care for, and help children choose activities, get involved, and make new friends. Staff are supervised by the Camp Director.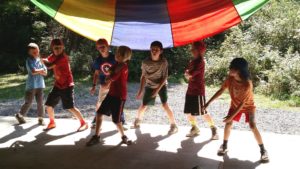 Our camp is an all outdoor program with shelters and other amenities available as needed. We offer swim trips once a week (Kindergarten Camp does not attend swim trips). Several activities are scheduled throughout the day including: arts and crafts, field games, sports, woodland hikes, campfires, wilderness skills and unique kid and counselor developed projects. Throughout the summer we have a variety of local guests, cool events, and weekly themes to keep camp fresh and exciting!
2017 Camp 
Camp Coddington has several different enrollment options. All programs run Monday through Friday. Full and extended day rates include cost of swim trips, special guests and events, and morning and afternoon snacks. Half-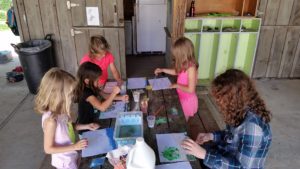 day morning or afternoon camps include the cost of special guests, two activities, and morning or afternoon snack. Children bring their own lunch.
There is a late pick-up fee of $1 per minute in all programs.
 2017 Camp Themes 
Week #1: 6/26 to 6/30, Catch the Spirit
Week #2: 7/3 to 7/7, Aargh Matey!
Week #3: 7/10 to 7/14, Crazy Concoctions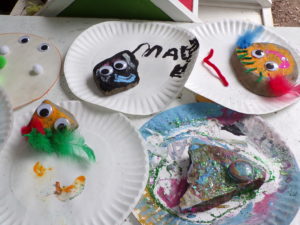 Week #4: 7/17 to 7/21, Animal Planet
Week #5: 7/24 to 7/28, Under the Big Top
Week #6: 7/31 to 8/4, Camp Coddington's Got Talent
Week #7: 8/7 to 8/11, Beach Bash
Week #8: 8/14 to 8/18, Wilderness Survival
Week #9: 8/21 to 8/25, I Love NY
Week #10: 8/28 to 9/1, Decades of Fun
2017 Camp Fees
K Camp – $199 per week                                            AM Rec K – $87 per week                        PM Rec K – $116 per week
Elementary – $187 per week                                      AM Rec – $75 per week                            PM Rec – $112 per week
Middle – $164 per week
Extended Care Add-On – $25 per week
Information on Camp Coddington 2018 will be released around February or March.
The Coddington Road Community Center is now utilizing CampDocs to improve our camp registration process.  Read the important tips below and contact us at crcc@coddingtonroad.org or (607) 277-1434 if you need assistance with camp registration.
• Click here to access the 2017 Camp Coddington Registration Page; create an account.
• Enter participant information; this is your child's information. Your contact information will come later in the registration process.
• Add an additional participant if necessary.
• After making your camp selections, don't forget the add-ons. All campers receive a Camp Coddington shirt. Extended care is available for an additional $25 per week fee.
2017 Camp Deadlines. 2018 Camp Deadlines Coming Soon
Registration and Payment:  Submit your registration with your non-refundable $20 registration fee online.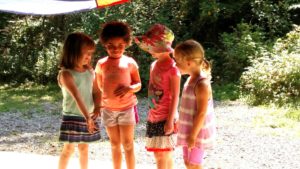 In addition to the registration fee, a deposit of $50 for each week selected is required in order to secure your child's spot.  A second payment is due by May 1, 2017, and must be equal to at least ½ of the balance due.  The remaining balance is due by June 3, 2017.  Payment in full is due at time of submission for any registration submitted after June 3, 2016.  Enrollment is not guaranteed unless you have fulfilled payment requirements.
Enroll for 8+ weeks: Receive a 10% discount! (If weeks are cancelled, discount is forfeited).
Cancellation:  If you must cancel enrollment, our refund policy is below. Please note there are no penalties applied if you need to switch enrollment to another week as long as spaces are available.
1. If you cancel before May 1, 2017 you are entitled to a full refund minus $20 registration.
2. If you cancel after June 3, 2017 Coddington Road Community Center will retain your registration fee and half of your deposit (minimum of $25 per week enrolled).
3. If you cancel after June 26, 2017 there will be no refunds.
4. If payment in full is not complete by June 3, 2017, registration will be revoked and Coddington Road Community Center will retain your registration fee and half of your deposit (minimum of $25 per week enrolled).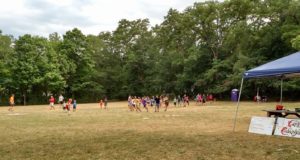 Scholarships:  New York State helps income-eligible working parents pay for child care, including summer camp. Coddington Road Community Center also has a limited amount of funds for partial scholarships. A scholarship request must be made in writing at along with your registration. Proof of income is required. More information about either plan available upon request.
Payment Arrangement:  To establish a payment plan for your child's summer camp enrollment, please submit your request for accommodation along with your registration. At least half of the total balance must be paid prior to June 24, 2017. If payment schedule is not maintained, enrollment will be cancelled.
Additional Information
All camper families must:
1. Complete Registration, Contract, pay a registration fee and make all required payments. Please complete camp forms online; contact crcc@coddingtonroad.org with questions or for assistance.
2. Submit a current health certificate obtained from the doctor (dated within last 12 months).
Coddington Road Community Center
920 Coddington Road, Ithaca, NY 14850
Phone: 607-277-1434 | Fax: 607-277-8873
Email: crcc@coddingtonroad.org