Community Events
The Coddington Road Community Center was first erected as a one room school house in the 1850's and later incorporated in 1949 as a place for the residents of South Hill to congregate and socialize.  Active as a social club until the late 1970's, the center held frequent community gatherings and events.
Today, the community can still enjoy CRCC's ball field, woods, playgrounds, and pavilions.  Our buildings and grounds are also available for rental, additional fees apply.
Tuesdays in October/November – Seido Karate with Kyoshi Gail Lajoie from Cayuga Lake Seido Karate, 6pm – 6:45pm
Class Description: Seido Karate is a style of traditional Japanese karate designed to train mind, body, and spirit. Students will learn kicks, punches, blocks and forms appropriate to their level of experience, as well as the history and philosophy of a traditional martial art. Specialized curriculum for students ages 6-8 allows them to progress steadily as they acquire the fundamental skills of balance, strength, and mental focus. Print a registration form or register online!
Class Dates (6pm – 6:45pm) – 10/3, 10/10, 10/17, 10/24, 11/7, 11/14, 11/21, 11/28
Mondays,  November 6th – Soccer Shots Fall Session, 3:30-4:15pm – ONLY 2 Spots Left!
High Energy Intro to soccer program for boys and girls ages 3-5. Whether you've played with us previously or this is your first experience, your child will learn a new skill through creative & imaginative games & also be introduced to a positive character word each week. Open to both Coddington students and the public. Each class runs from 3:30 to 4:15pm.  Visit the Soccer Shots registration page for additional information.
Friday, October 6th – Parents' Night Out, 5:30pm – 9pm
Bring your child to Coddington from 5:30-9pm and enjoy a much deserved night of peace, quiet, shopping or a night on the town! We will provide dinner, activities and a movie! $25 for one child, $40 for two siblings, $50 for three or more siblings. Print a registration form!
Saturday, October 14th – Fall Clean-Up Day, 9am – 1pm
In preparing for our annual Fall Festival, Coddington is hosting a Fall Clean-Up Day on Saturday, October 14th from 9am until 1pm. Volunteer the entire time or come for a couple of hours. This day is the perfect opportunity for you high school, college student or even yourself to accumulate volunteer hours.
Saturday October 21st – Fall Festival Day!, 12pm – 4pm
It's back! The annual Coddington Fall Festival returns Saturday, October 21st from 12pm until 4pm. Join us for a mixture of free and low-cost activities with all proceeds to benefit the Coddington Family Scholarship Fund. The afternoon will be filled with food, music, carnival games, balloon art, face painting, crafts and MUCH more!
Looking Ahead…

We are in the process of expanding our community programs to include additional events, activities and classes.
Past Events/Activities:  2016 Fall Festival, December Parents' Night Out, 2016 Winter Wonderland Fun Day & Vendor Fair, January Parents' Night Out, 2017 Family Game Night, February Parents' Night Out, March Parents' Night Out, 2017 Adult Paint Night, March 2017 Red Cross Babysitter Training Class, April 2017 Red Cross Babysitter Training Class, 2017 Earth Day Cleanup, May 2017 Preschool Fun Fit Classes with Tamara Scott, June 2017 Red Cross Babysitter Training Class, July 2017 Red Cross Babysitter Training Class, 2017 Camp Invention, September 2017 Open House/Annual Meeting, September 2017 Preschool Fun Fit with Tamara Scott, Fall 2017 Soccer Shots, September 2017 Intro the World of Music with Jacob Shur
Property Rental
The Coddington Road Community Center is available for rent.  We have the ideal space for birthday parties, graduation parties, family reunions, or just because-gatherings.  Rental is only $25 an hour with a 2-hour minimum.  Pay an affordable rental fee for use of one of our classrooms (tables and chairs included) or one of our outdoor pavilions with picnic tables.  All rentals gain access to our playground and open field spaces.  Please contact (607) 277-1434 to check availability or email jenniferd@coddingtonroad.org.
Rental Agreement Form
Volunteer Opportunities
The Coddington Road Com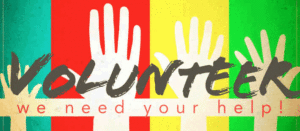 munity Center is focused on expanding our community programs. In addition to the Fall Festival, we envision a community center with monthly community gatherings and events. The success of these programs depend on wonderful volunteers; volunteers just like you! Students, middle school aged up, as well as members of the community are encouraged to volunteer at Coddington Road Community Center. Volunteer responsibilities vary from event-to-event; however, you can be assured that you will have a memorable experience.
All volunteer work will be verified by Coddington staff. Successful tracking of volunteer work is important, as it is a wonderful and unique addition to job applications, scholarship applications, as well as National Honor Society applications. For more information on how you can volunteer at the Coddington Road Community Center, please email jenniferd@coddingtonroad.org or call (607) 277-1434.  Online volunteer sign-up.
Coddington Road Community Center
920 Coddington Road, Ithaca, NY 14850
Phone: 607-277-1434 | Fax: 607-277-8873
Email: crcc@coddingtonroad.org