About Us
Coddington Road Community Center is a 501(c)3 non-profit corporation with an active board of directors. The current Board of Directors includes Paul Cognetta (President), Liebe Meier-Swain (Treasurer), Clarissa Coombs (Secretary), Adam Wheeler, Chris Savino and Carrie Scheibner.
To reach the board, please email crccboardofdirectors@coddingtonroad.org.
Currently seeking new Directors with experience and/or expertise in the following focus areas: Fundraising, Strategic planning, Organizational governance & Human Resources, Organizational development (physical and programmatic)
Expectations for Directors include:
• Attendance at monthly meetings (one evening every other month)
• Attendance at retreats or special planning sessions (occasional)
• Participate in fund raising activities and center events (occasional)
• Represent CRCC at events as an ambassador and/or volunteer (occasional)
• Participate on committees and contribute expertise related to committee purpose (as needed)
• Each year make a personal financial contribution at a level that is meaningful to oneself
• Commit to a 3 year term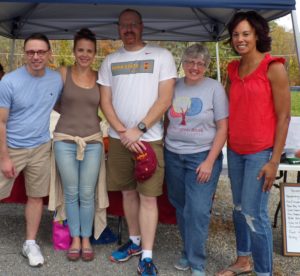 Our History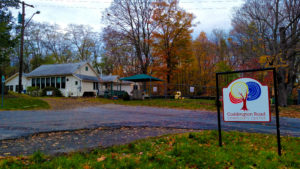 Coddington Road Community Center has been a fixture of Ithaca's South Hill Community since 1949. Originally a one-room school house and later a meeting space for local gatherings, the center's first childcare programs were opened in 1984.  This was due to the significant volunteer efforts of Shirley Brown, Anne Morrissette and many others in the community. Since that time, the center has grown to include a summer camp and an after school program.
Situated on 12 partially wooded acres, the charming and welcoming childcare building is enhanced by the beauty of its surroundings. The children at Coddington enjoy the benefits of both a caring and structured classroom and a connection to the natural environment around them.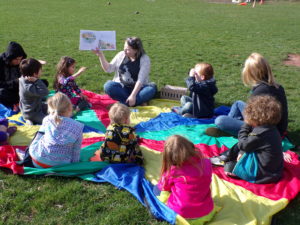 Why Choose Us?
You will find a dedicated staff committed to providing quality programming for our community.  Whether your child attends an after school program daily or if your family occasionally attends one of our community celebrations, you can be sure that staff will be here to greet you with a smile.
We have developed the following vision to guide our future development.
Coddington Road Community Center is a community center for all ages. Our vision is to evolve with the changing needs of our community and to enhance social capital by extending our services beyond child care. We will provide networks that connect individuals, families, and neighbors, with opportunities to learn, develop and share skills.
We will achieve our vision by
• expanding our physical space;
• seeking collaborative opportunities with groups and organizations that further our mission;
• offering programs and activities that reflect the interests, health, and well-being of our community;
• utilizing our twelve acres of fields and woodlands as an integral part of our programing.
Through a dedicated focus on achieving these objectives and a commitment to our mission, we aim to become a keystone of the South Hill community.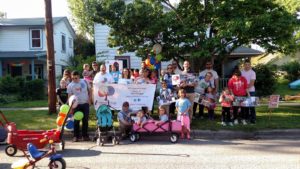 Coddington Staff
Heather Mount
Katherine McFall
Isaac Piha
Jennifer Dean
Betsy Desch
Karen Lane
Rob Ackles
Jordan White
Cheyenne Webster
Lisa Gould
Rachel Hollander
Alexa Massicci
Debbie Cochran
Stephanie Read
Jennifer Lelik
Ashley Shaben
Evelyn Hammer-Lester
Shane Scarofile
Connor Robinson
Aubree Gates
Angie McFall
Coddington Road Community Center
920 Coddington Road, Ithaca, NY 14850
Phone: 607-277-1434 | Fax: 607-277-8873
Email: crcc@coddingtonroad.org